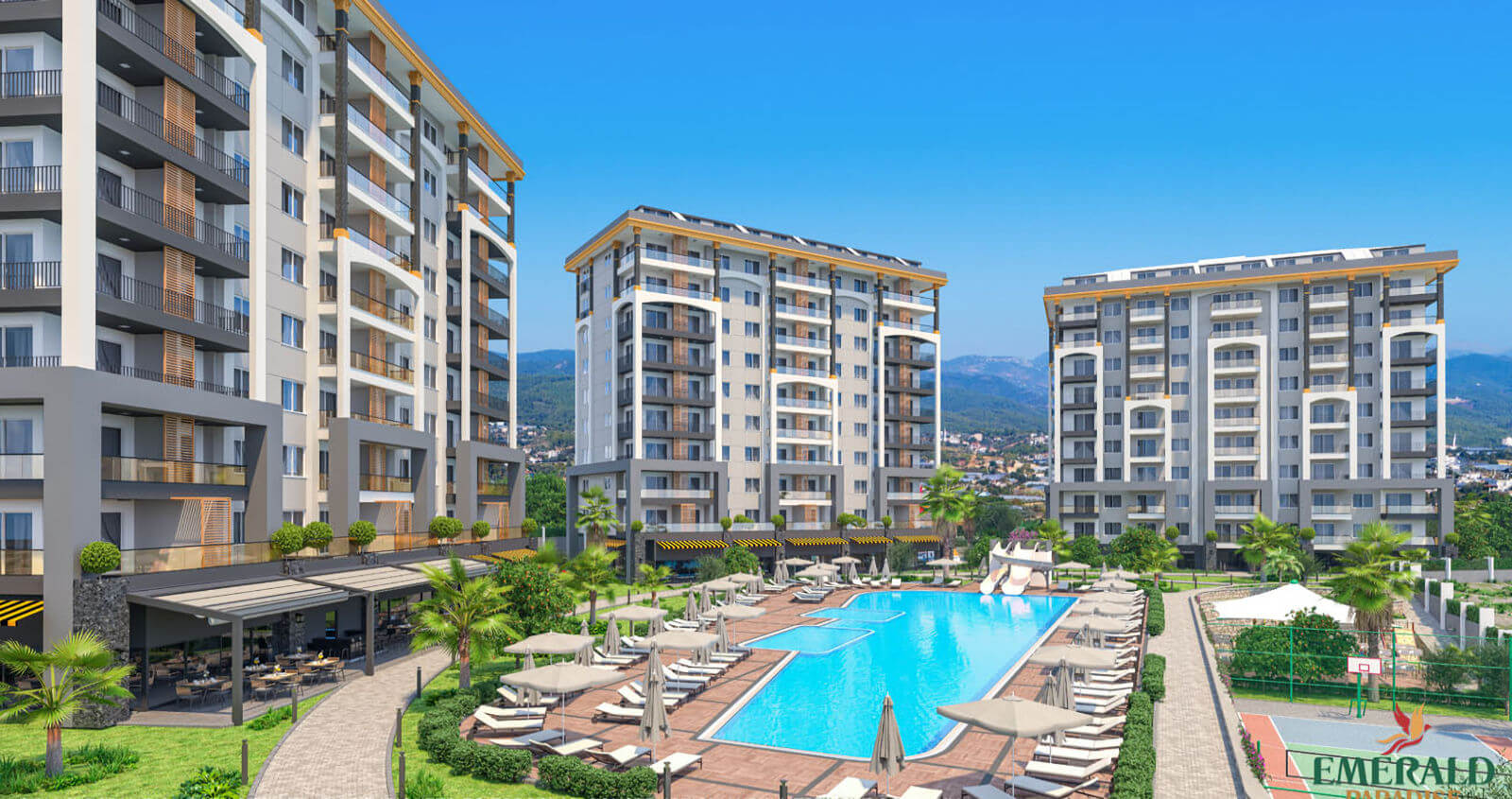 Emeral Paradise
Toroslar Construction is a company with 20 years' experience which presents opportunities for both purchasing properties and investments at the beginning stages of development. Over the past 20 years over 25 housing complexes have been built and delivered under the guidance of the company. Over the past 5 years we have completed our Emerald Park, Emerald Tower, Emerald Dreams and Emerald Riverside projects and our customers are happily living in their new homes.
We are now beginning a new project suitable for everyone!
The Emerald Paradise project is situated on 13.000 m2 and is made up of 4 blocks. Emerald Paradise is a project in which everyone can be a homeowner with the quality and economic prices of Toroslar Emerald. When developing this project we wanted it to be a home where people would feel comfortable, where they could get away from the stress of daily life and live peacefully. Emerald Paradise is located in Avsallar, which is home to the most beautiful beach of Alanya, Fugla beach. Avsallar is located 22 Km from the centre of Alanya and is an area where there are many 5 star hotels, beach clubs and luxury residences.
Avsallar is the fastest developing region of Alanya and Antalya and the area most suited for investments. Avsallar is somewhere you will enjoy living with its unspoiled natural beauty, new shopping centres, restaurants and vibrant daily life.