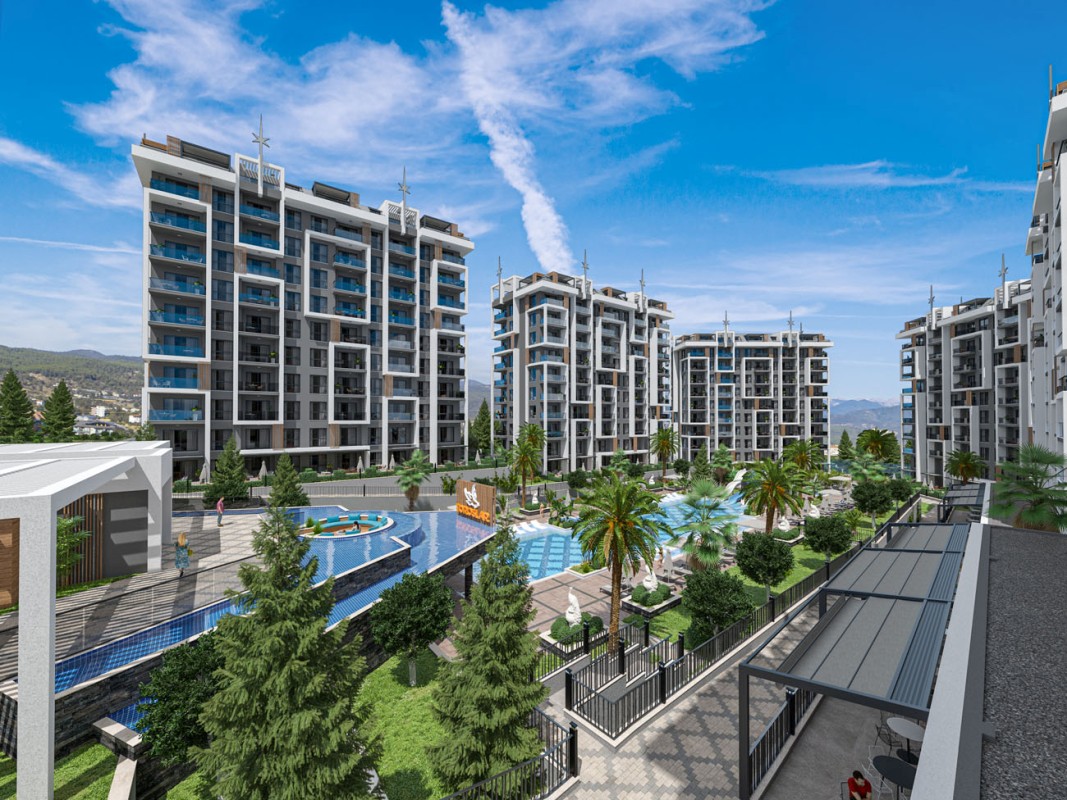 Emeral Grand Deluxe
With over 25 years' experience and 20 projects completed Toroslar Construction is one of the leading construction companies in the Mediterranean region. We offer our clients luxuries homes and great investment opportunities with state-of-the-art developments.
Following the success achieved with our previous Emerald projects, Emerald Park, Emerald Towers, Emerald Dreams, Emerald Riverside and the newly completed Emerald Paradise, Toroslar Construction proudly presents the 6th edition to our Emerald series, EMERALD GRAND DELUXE. An ultra-modern complex, designed with the latest technologies available.
EMERALD GRAND DELUXE is being built in Avsallar, one of the fastest developing areas in Antalya, the perfect place for investment in your future. It is situated between Antalya and Alanya, with easy access to 2 international airports. The Antalya International airport is 103 km away and the smaller Alanya Gazipasa International Airport is 64 km away. The busy Alanya city centre is 23 km from our amazing project.
Avsallar is also home to one of the most famous beaches in Turkey, Incekum beach, which is 800 metres from Emerald Grand Deluxe. We will also have a free shuttle service to and from the beach for our residents.