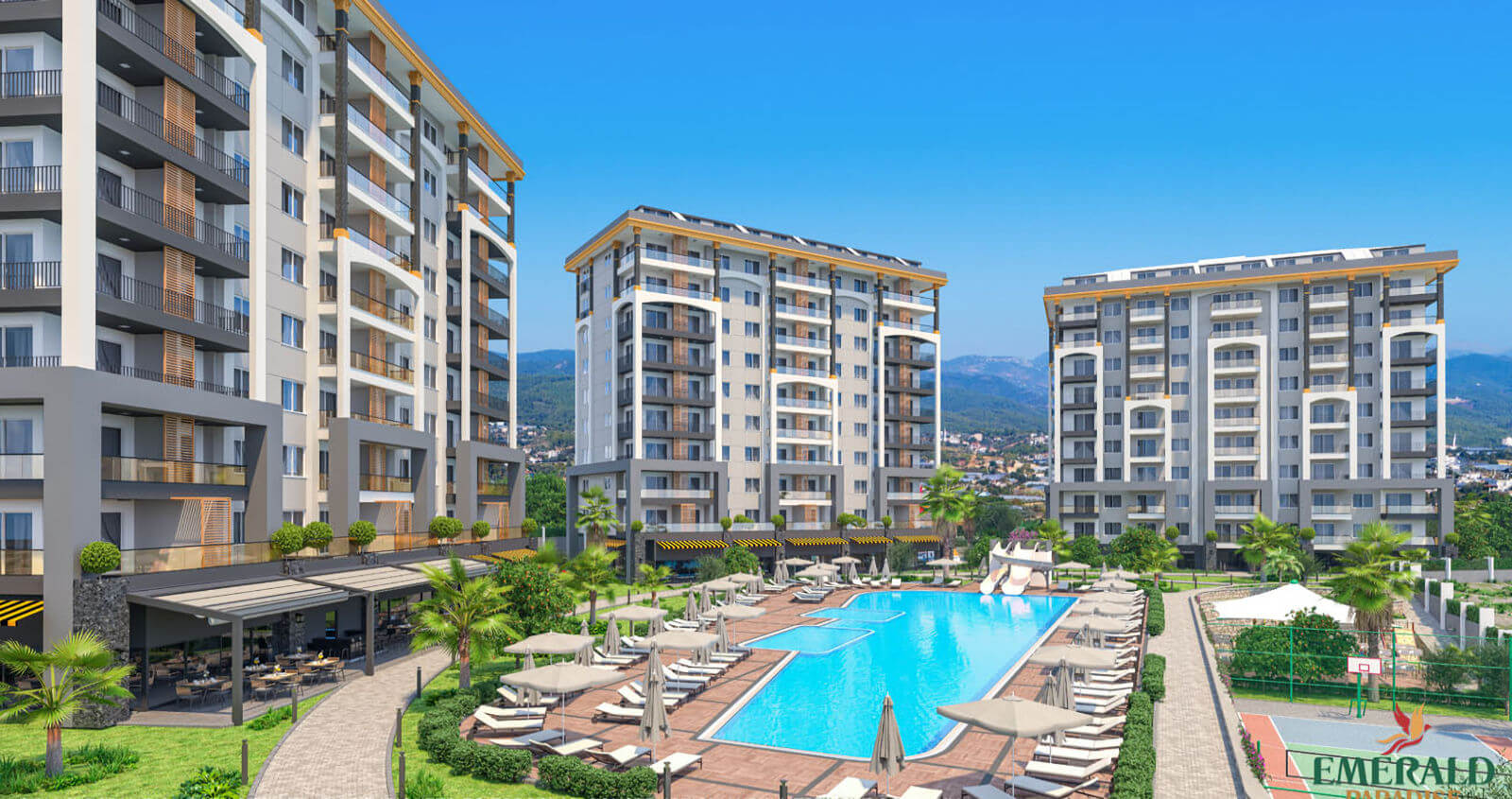 Emeral Riverside
With our Emerald Riverside Project, the lifestyle we are aiming for is an "A life in the city centre that feels like a holiday". The Project is located in Alanya's fastest developing modern area. There are a number of important facilities such as shopping centres, schools, hospitals, and municipality buildings in close proximity to our Project.
As can been seen from the list, facilities which may be needed in daily life, such as education, shopping, entertainment, and healthcare are all in close proximity. Despite this, as the project is located on the Oba riverside, the area is a calm and peaceful living space. The project is located in the Oba valley, which is vital for the climate of Alanya. The cool breeze blowing in from the sea during the day and the breeze blowing from the mountains to the sea at night provides a natural circulation for the area, meaning the iodine rich sea air and the oxygen rich are of the mountains can be felt.
As Toroslar Construction we have achieved great success with our 3rd generation projects Emerald Park, Emerald Towers and Emerald Dreams. Our projects were admired for their locations, design, quality and operation. We want to continue this same success through our "happy home owners" philosophy and our experience with our Emerald Riverside project.